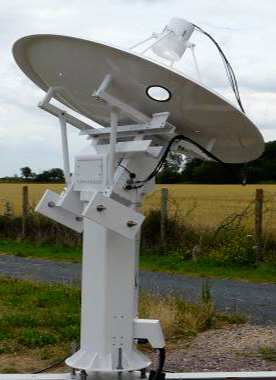 Our ARèS range is composed of stations with parabolas from 40cm to 3,10m covering the L, S, C, L+S Ku bands using the SCM (Single channel monopulse) tracking technology or mechanical scanning.
The control is done through an RJ45 link with a simple PC.
Many options are available including an inertial unit, Dual GPS, embeded tracking receiver in S and C band.
Reference
Dish size
Frequency
Gain
Polarisation
Datasheet
NE7611-A-0
1.20m
2.2 – 2.4GHz
Other bands available
24 dBi
LHCP / RHCP



NE7612-J-0
1.50m
2.2 – 2.4GHz
Other bands available
28 dBi
LHCP / RHCP



NE7612-G-0
1.80m
2.2 – 2.4GHz
Other bands available
29.5 dBi
LHCP / RHCP



NE7612-K-0
2.40m
2.2 - 2.4GHz
Other bands available
31 / 37.5 dBi
LHCP / RHCP